The Hotel and Restaurant Association of the Philippines (HRAP) is taking proactive measures to ensure the health and safety of guests and customers amidst the growing concern over the 2019 Novel Coronavirus Acute Respiratory Disease (2019-nCoV ARD). On February 11, 2020, HRAP President Atty. Eugene T. Yap hosted an orientation on the 2019-nCoV ARD at the Giordino Room of the Bayview Park Hotel Manila, of which he is also the general manager.
- Advertisement (300x250) -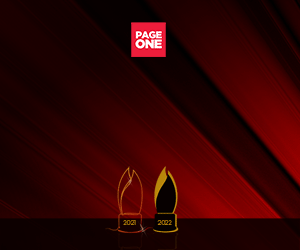 Members of the HRAP were invited to listen to Department of Health (DOH representatives Dr. Carmela Granada of the Department of Health (DOH) Disease Prevention and Control Service and Director Faith Albertos, Head of Health Communication Service as they provided basic facts and latest updates about the virus, basic personal care and prevention, and to discuss the contents of the Interim Guidelines for 2019-nCoV ARD Response in Hotels and Other Similar Establishments (Department Memorandum 2020-0057) recently issued by the DOH.
Among the highlighted measures to ensure safety and health of hotel and restaurant guests and staff are:
– Implement mandatory health screenings such as temperature checks and accomplishing travel and health declaration forms at points of entry for all guests, including those who will not be checking in to the hotel (ex. guests at conferences, banquets, and special occasions in hotel function room, and those who are only availing of services in the hotel such as the restaurants, spa/salon, gym, pool, and shop customers)
– Clean all general facilities, especially frequently touched surfaces and objects like door knobs, handrails, elevator buttons, tables, etc. using adequate disinfectants
– Encourage proper hand hygiene among guests by providing soaps and hand dryers or paper towels in bathrooms, and rubbing alcohol or hand sanitizers in common areas
"We realize the seriousness of this crisis, but at the same time, we also recognize that what's most important now–aside from having proper hygiene–is to filter out the fake news and myths that are out there. We are thankful to the DOH and the Inter-agency Task Force on Emerging Infectious Diseases (IATF-EID) for providing us with guidelines that we can now implement in our own establishments to ensure the health and safety of our staff and guests. Rest assured that the HRAP will remain vigilant and responsible, and that we will continue to work hand-in-hand with our government to help keep our country calm and stable in these extraordinary times," says Atty. Yap